news
Support of children with rare disease during the war
Since the beginning of Russia's war against Ukraine on February 24, 2022, the usual peaceful life has remained only in the memories, all the plans and dreams of every Ukrainian were destroyed almost in an instant. In addition to missile strikes, aerial bombs and enemy bullets, the beginning of the war posed an additional threat to sick children. A special group of such patients are those whose diseases are among the orphan (rare) diseases. For them, there are no opportunities to replace drugs, drugs are high-priced, and access to them has always been limited – it's impossible to find in ordinary pharmacies. It's no secret that the key to quality treatment of children with rare diseases is the rule not only of just timely started treatment, but also compliance with its continuity and correct dosage regimen.
In extreme conditions, when the situation changes hourly, the doctor has to use not only knowledge of the treatment of such diseases, but also to act as a coordinating physician. Communication with patients goes to a qualitatively different level. The doctor needs not only to listen and provide psychological support, but also to orientate in the psychological state of the patient and his parents, identify existing problems and needs, coordinate the possibility of continuing treatment not only in Ukraine but also abroad.
One of such coordinators was Natalia Samonenko, head of the Committee for Rare Diseases of the Ukrainian Academy of Pediatric Specialties, head of the advisory department of the Center for Orphan Diseases "Okhmatdyt hospital". Remote communication with patients, clarification of their location, redistribution and movement of medicines for the treatment of patients with orphan illness, communication with doctors who have never worked with such patients, referral of patients to medical centers around the world, Formation of needs for medicines and the organization of humanitarian and this is hardly a complete list of what Mrs. Natalia's day is filled with today.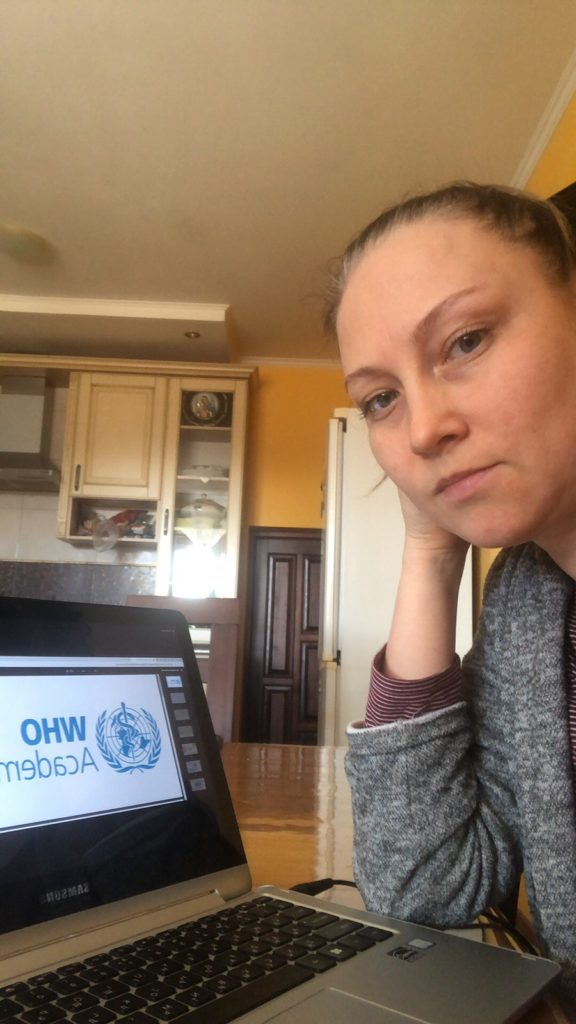 "Of course, we are not alone with our problems. Therefore, we would like to express our support and great gratitude to the patient organizations, in particular the NGO "Orphan Diseases of Ukraine", our colleagues from the European Academy of Pediatrics (EAP), colleagues from the European Reference Networks (ERN). Many doctors have joined in helping patients with orphan pathology in Ukraine or abroad. Our struggle for our country still goes on. Our work is becoming more coordinated and therefore more efficient. We are waiting for the return of all our children to their Motherland, which means that there are still hard times lie ahead and a lot of sleepless nights" – said Natalia Samonenko.